Reception is the public face of your business, and the slut who loves to suck your dick daily, and especially loves being jizzed on.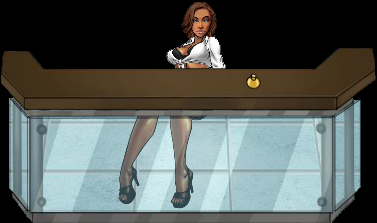 She cannot be upgraded, outfitted, or otherwise interacted with during your adventures in Lula Online.
Upgrading her desk is required for certain missions, but otherwise she currently provides no real benefit within the game.